Joe Lycett issued a statement on Twitter to explain why he apparently 'stormed off' Steph's Packed Lunch on Thursday.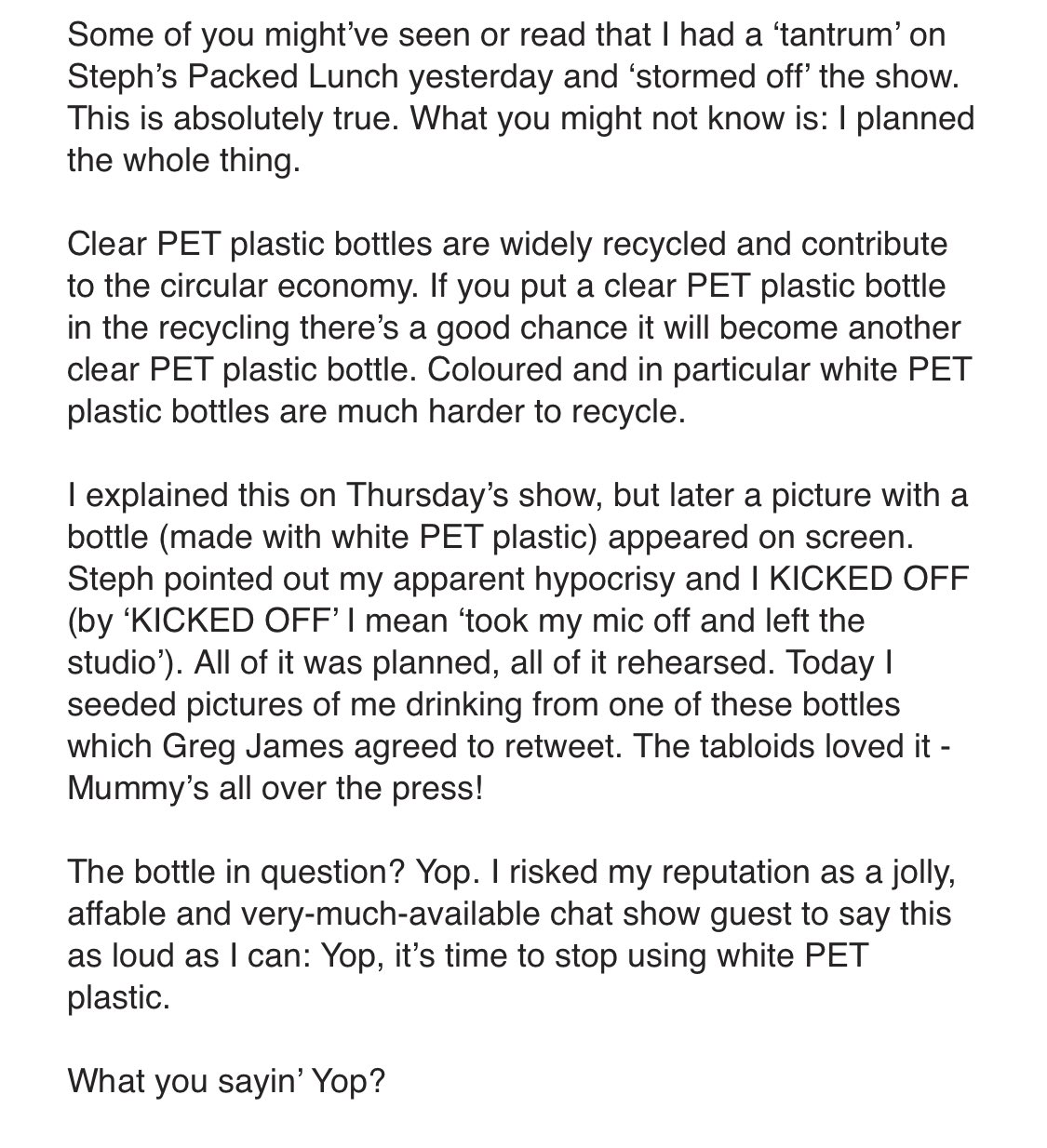 Joe knew that the MSM would take more notice of him 'storming off' a show than they do of environmental issues that are affecting the planet. He was right! And we applaud him.
Joe Lycett (formerly Hugo Boss) is a hugely talented comedian with an unaffected, relaxed and effortless stage presence. An appealing, engaging and natural performer. His comedy career started off at Manchester University, winning the Chortle Student Comedy Award in 2009. He hosts his own consumer comedy hybrid show for Channel 4 called Joe Lycett's Got Your Back, as well as presenting BBC Two's The Great British Sewing Bee. 'Imaginative and cheekily subversive comedy… entertainingly mischievous… An intensely charming and talented young comic' (The Guardian) 'Joe Lycett is one of the strongest emerging comedy talents we've seen in a long time. This young man has a huge future' (Time Out) 'A delightfully natural style that builds a real connection with the audience… an accomplished storyteller… Finds brilliance in what could be merely workaday' (Chortle) 'Rising talent Joe Lycett already possesses the confidence and relaxed, homely charm of an old campaigner' (The Times). Joe Lycett was #7 in Ents24's Hardest Working Comedians of 2018 list.
See 61 tour dates featuring Joe Lycett